Hello I have a few points regarding tasks in general:,
I noticed that there is a checkbox (for multi selection) in the Tasks module in Kanban view, but clicking it does nothing: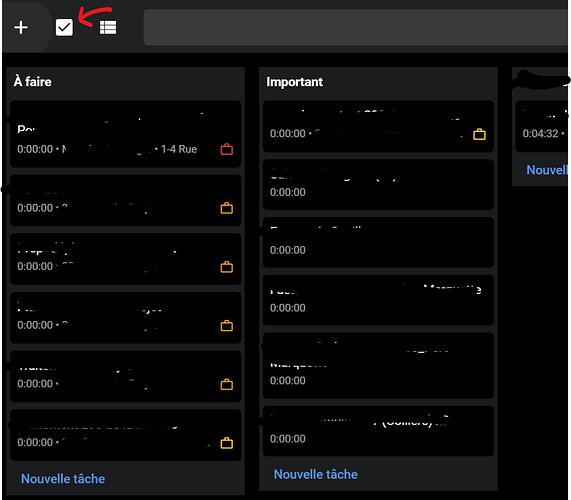 It seems one has to be in list view or table view for the multi selection tool to work. Shouldn't the icon be hidden in Kanban view, then?
As for the multi selection tool itself, is there a way to batch select/edit tasks (to say, change their status)? For now when turned on, the multi select only allows manually adding tasks one by one to the selection - I can't find a way to batch select them, like the usual shift+click, besides the "select all" feature. And when multiple tasks are manually selected, I couldn't find a way to batch edit them either, I could only batch invoice, batch archive or batch delete.

I also noticed that some tasks have broken statuses: for instance, this task it neither flagged as Invoiced, Logged or Running so it shows up with any combination of those filters, including none: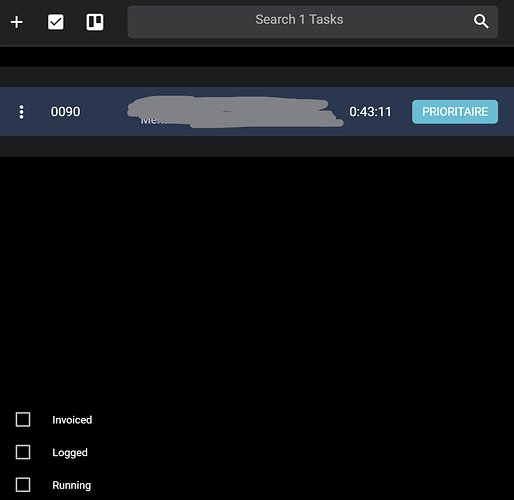 I don't recall doing anything special to this task; it's currently active (not archived or deleted). Any ideas on how to fix it? I guess I could edit the database, but I'd rather not if there is another solution. BTW, this "broken" task gets filtered properly in Kanban view, but not in table view or grid view. That might be because Kanban cannot sort "Invoiced" taks for some reason (only Logged and Running are available). In any case, something appears a little buggy here.
I reported this in another thread a few weeks ago ( V5 Android app | Tasks and touch input issue - Discourse (invoiceninja.com)) but for the sake of regouping issues regarding tasks in this thread, here it goes:
When using the v5 Android app, dealing with tasks in Kanban view is a bit cumbersome, as merely touching a task fires up the text editing of its description, so there is no easy way to just start/stop a task without first having to go through and dismiss the editing.

On the browser version, this is not a problem, as a mouse cursor can hover over the task and then the submenu to view/start/pause pops up; but since there is no way to do a mouse over with touch input, I think that the feature of "editing text as soon as selected" is a bit broken at the moment.
That's all for now, thanks in advance!