Hi,
This is the report payments.
For every positive payment i see the invoice number (VJyyyy-nnn).
For every negative amount i have a credit (AFyyy-nnn).
I don't see the creditnumbers, exept for 2 records, but these are the wrong credits.
My credits have the same number as the invoice, but wit the prefix AF.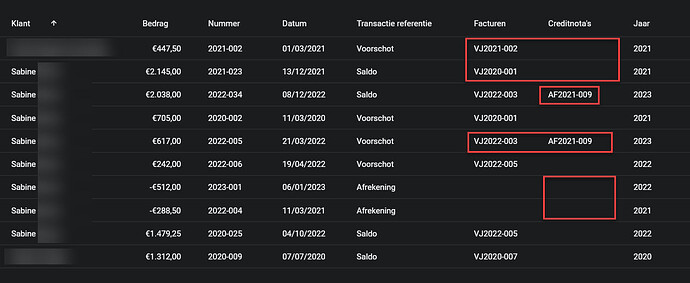 Koen