I want to say firstly what a great product this is. I have enjoyed using it over the last 12 months and I decided to upgrade / migrate to InvoiceNinja 5 and surprisingly, I managed to get it done first round, and even migrated in all the users, two companies, invoices, everything. I did have some challenges with the google setup but even that's been fixed through the good documentation and forums here.
So, my errors are a bit random, and in testing my email setup, I finally got it to work and upon receiving the test invoice, I found I had uploaded a huge image, and wanted to replace it.
However, I keep getting errors and cannot delete the logo. I've tried both companies and unable to do so, and wondered why I keep getting these errors.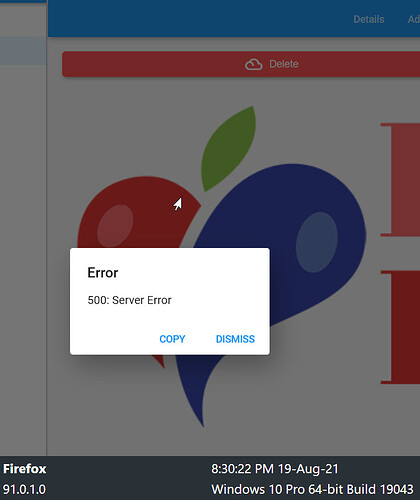 Thank you
Nina