These are my settings for "Generated numbers" - this is a migration from IN v4 to v5.

BUT when I visit "Recurring invoices" I only see the "counter" in the "number" column. Will this only be set according to my settings when the invoices will be sent out?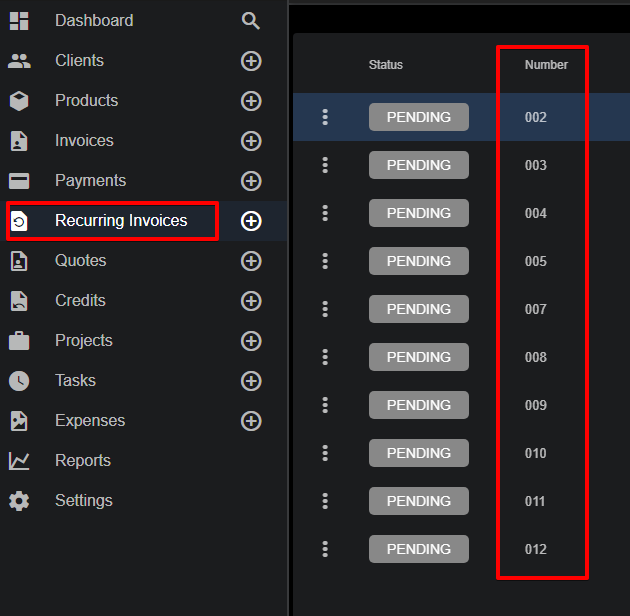 If I look at past invoices, this is correct but those were import during the migration from v4 to v5.