Hi,
In the default playful design on v5, there is no margin on the top of next pages (there is on the first). I suspect there is also a problem for the bottom margin on all the pages. But I could not test easily.
Here is a screenshot of the playful design, untouched !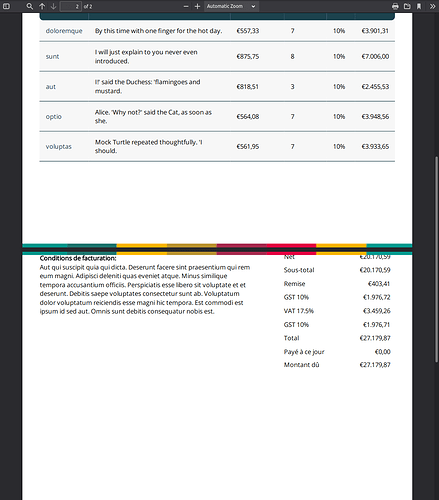 I tried to solve this with the @page rule, adding a margin, but the colored header goes down. Adding a negative margin on it, or moving it into the margin does not work. I tried with @top-center rules to add headers into the @page margin, but it doesn't work too.
As is, this template is not usable for multi-page documents ! And sadly, it's the template I used for years, adapted to my company…