The easiest way to describe it is to show you screenshots:
This seems ok, I sent out an invoice for 107€ and it was paid.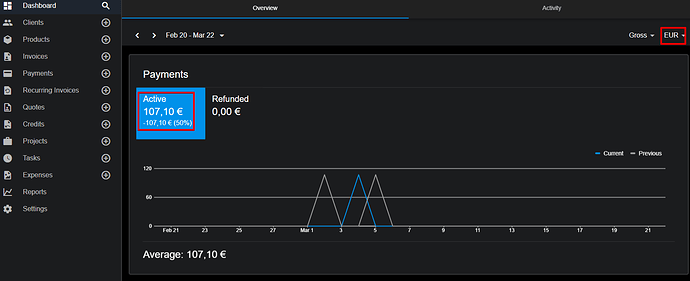 However I cannot figure out where these 2 figures come from the R100 and the -R1461 - any hints on how these are calculated?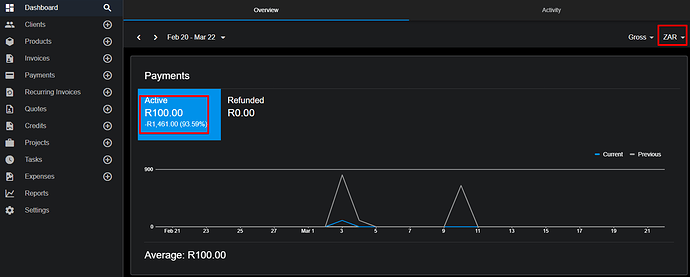 And if I look at "all currencies" the numbers make absolutely no sense. No idea where that huge figure of 2k€ comes from.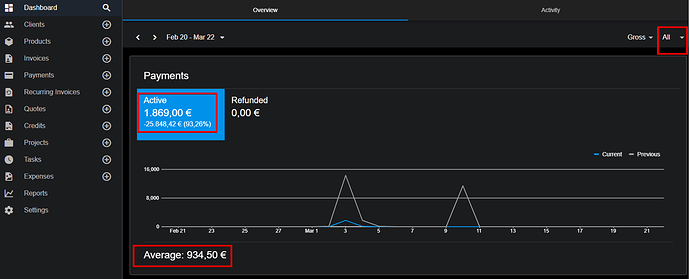 Maybe somebody can just explain all these figure please?