Hi,
I'm missing the wanted payment fees for using the stripe payment gateway.
Online Payments > Gateways > Stripe > Edit > Limit/Fees: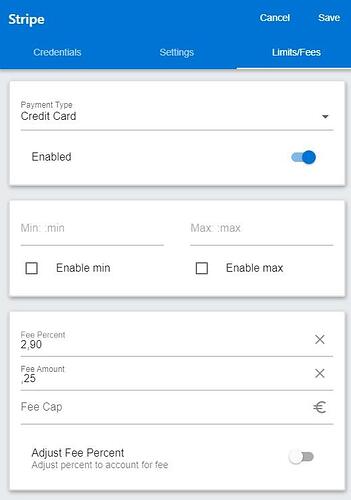 But on clients side, it's still missing the fees. On the "Pay Now" button, there's the payment fees, but no on the payment process.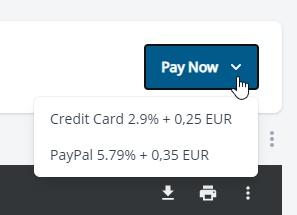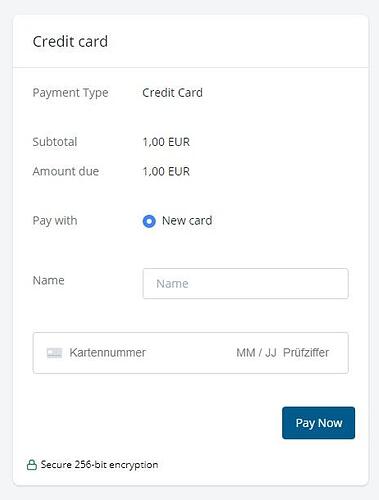 PayPal works fine with adding the fees. Stripe not.