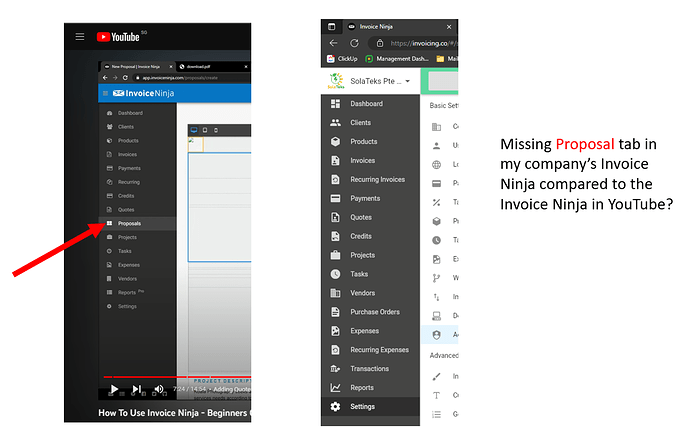 Hi, does anyone know if Proposal Tab comes standard?
I was looking thru a YouTube video on how to use Invoice Ninja that was made from about 1 year ago, that featured a Proposals tab, but in my company's Invoice Ninja, there is no such tab. (See picture)
I had tried looking for it within the settings, but I cannot find it.
Can anyone advise on how we can have that Proposal Tab?
Thanks!