Hello,
Dear Team, thank you for releasing the invoice ninja v5. I'm eager to try it.
I followed all the steps necessary to ensure a good migration.
I upgraded to the latest v4.5.33.
I successfully installed v5.1.19-C44 on my hosting using git.
I have setup the same login and password.
In the v5 .env file, I copied the same APP_KEY from v4 to v5 and changed QUEUE_CONNECTION=sync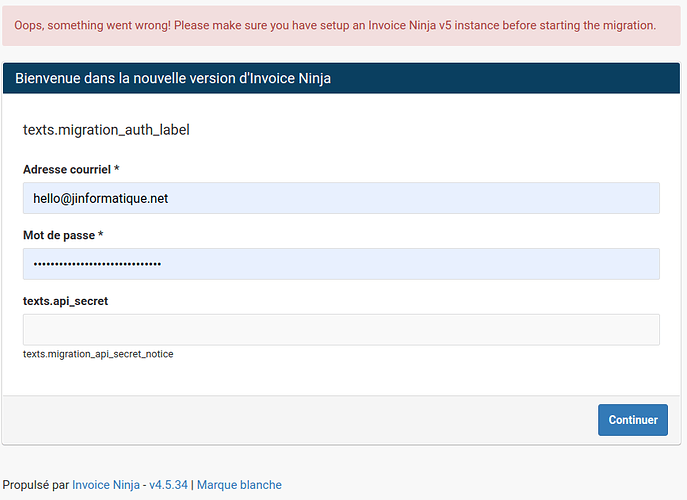 Here is the line I got in the log file:
<v4.5.34 folder>/storage/logs/laravel-info.log
[2021-03-11 15:44:14] production.INFO: Undefined property: stdClass::$data [] []
I'd like to precise that my currency is configured in € and the language is set to French.
Are these settings already available in v5 ?
Thank you for your help