Hello we are trying to customize some details of the invoice:
1- We would like to display:
Name Surname or Company
Address, number
Postal code, City
State, Country
instead of:
Company name
Adress
Number
Postal code, City, State
Country
2 - The Country name is being display in English and not in Spanish (for both, clients and companies)
3-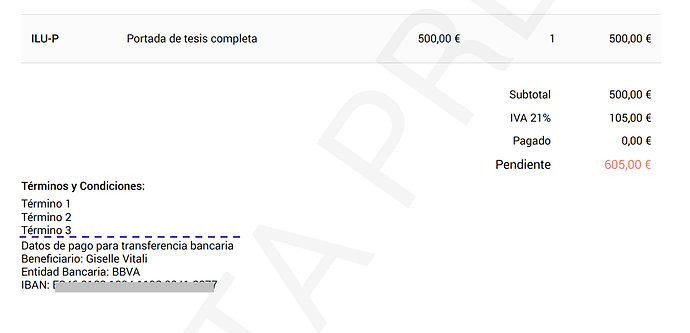 We managed to put down the Terms and conditions but we also need a default block with the bank account information. As you can see in the image, we have not been able to separate it from 'terms and conditions' section.
4 - Is it possible to add the image logo at the end of the document?