In HTML mode, at least the logo is displayed in the preview, but not in normal mode and therefore not on the invoices. I suspect a problem with the PDF generation in the matter.

Hi,
@david do you have any thoughts?
Try using $client.number instead of id_number
In regards to the logo, is this a recent issue? We store the company logo as base64 encoded data, so it should be available anywhere.
client.number:
Thanks, using "$client.number" will work, but the description says "$client.id_number":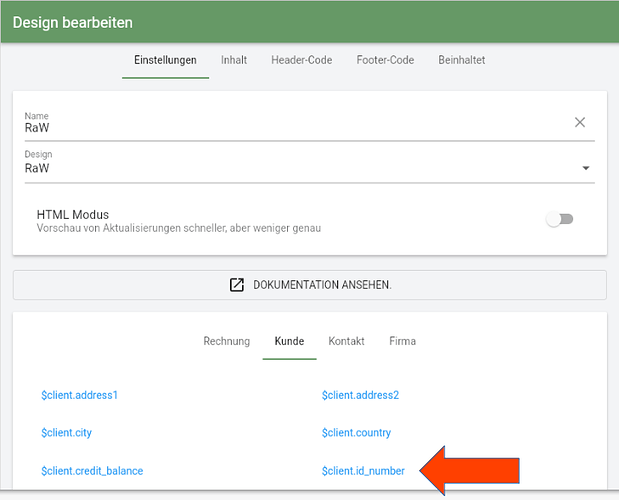 Logo:
On 13.07. the logo was still printed (version 5.4.4 or 5.4.9). So the error exists since yesterday's update to 5.4.11.
$client.id_number is a separate ID field.
Are there any errors in the logs which could explain the issue with the logo. Another idea would be to try re-uploading your company logo.