I have the following custom fields for invoices: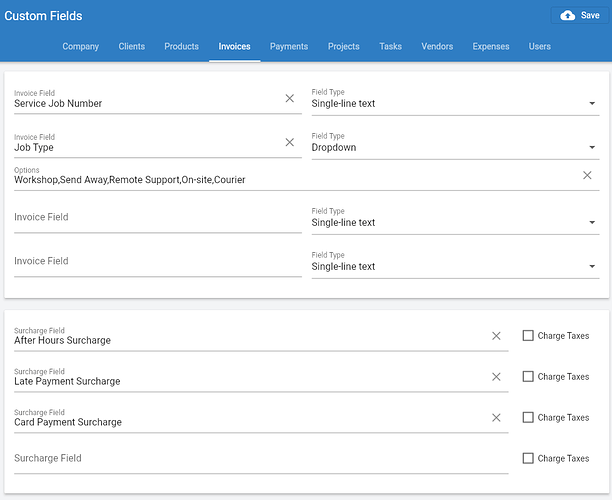 and I want to use these fields in the email templates. I can see that there is $custom1 and $custom2, but neither of these seem to work. There also seems to be 4 custom field options…so where is $custom3 and $custom4? Are these variables for something else?
How can I use my custom fields in email templates?