Hi
I`ve added some custom fields for products, (such as Packing and G.W.) I can add these info to products.
But when i add products to invoice, it only shows the content for first Custom Field. I tried on your v5 demo, same error there.
#Can add custom field info to products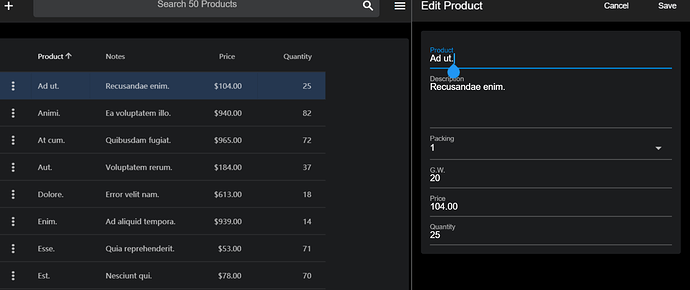 #But
contents won`t appear on invoice

This works fine on my self-host v4 version. Could you kindly check what can i do to make it ok on self-host v5?
And, when i changed the API_SECRET in .env file, i can`t log in with new ones. Is there any further operation i missed?
Thanks!