Something seems to be off regarding the automatic number generation. It seems like deleted clients are not really deleted but in some kind of recycle bin. This is a fresh V5 installation with a csv import of 17 clients that were deleted afterwards.
I start with only one client. Client number 18.

Counter is set to 18, so the next client should be 19. This is what i get instead:


If it try to set test client from number 22 to 19, I get an error message, that this number is already taken: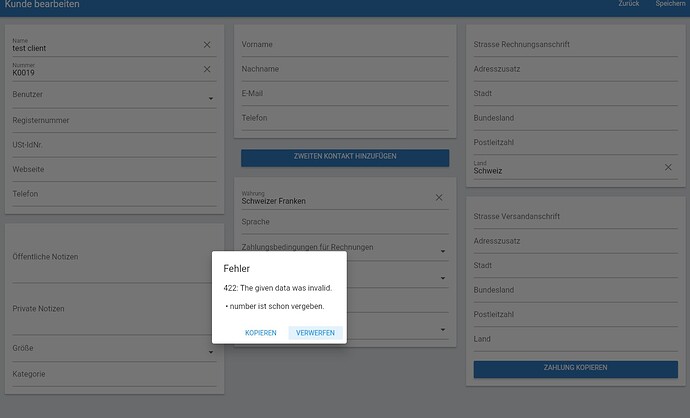 Even after removing every client, going back to default settings by remove the "K" in front of the counter, the problem still persists. I cant generate a client with the numbers 1-17 and 19-21 for some reason.