Hello everyone,
when I try to link payments to a transaction I can only pick one - the drop down list appears but when I select one the others disappear. I don't think this is the intended behavior because in the documentation https://invoiceninja.github.io/en/banking/#convert-a-transaction-to-a-payment it says
From this panel you are able to click on a range of invoice which are to be associated with this transaction.
Here are the screenshots (I blurred the sensitive data)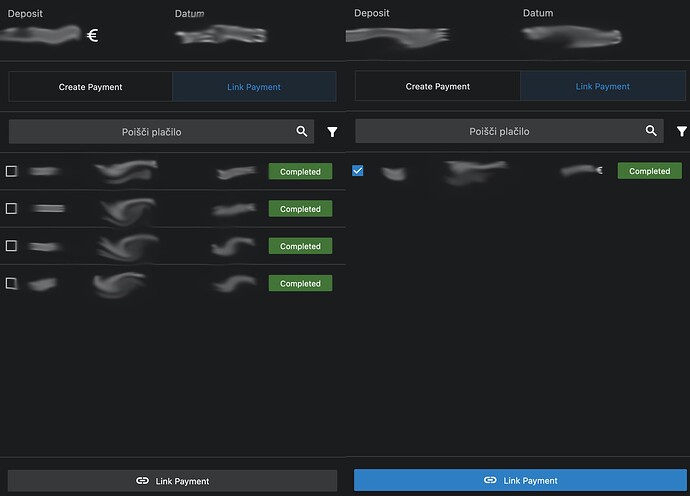 I'm on the latest version v5.7.52-M125, also this can be replicated on the demo site.
Any help would be apprciated, thanks.