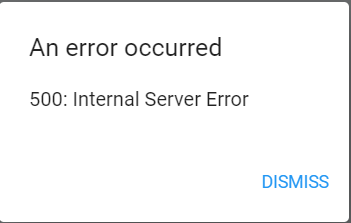 Hi Guys, like you I've been a invoiceninja warrior for several years and am really excited about version 5! I have just recently successfully installed it, and with zero data in the system i wanted to play with the features before i migrate anything from my live version.
Everything seemed to work fine until I got to the best part "Creating the invoice".
Settings > Invoice Design, then i Selected Plain, then clicked "Customize and Preview".
A few seconds passed then i received the message "An error occurred, 500: Internal Server Error. This happens for any invoice template i choose. Can any of you guys help me out? Thanks in advance.