Hi,
I have trouble understanding how the "Due Date" is supposed to work. If left blank, it gets populated with the default value set in the settings when the invoice is marked as sent, good. But if I try to set other values (or even manually set the same default value, which is Net 30 in my case), I get really weird results:
Net 30 always gives me 2021-03-22: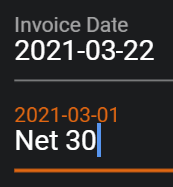 Net 60 and Net 90 give me 2021-09-01: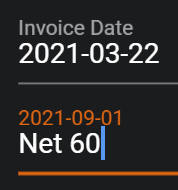 And Net 120 (one I created) gives me 2021-01-01: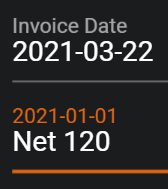 Hitting "Enter" after writing these values just sets the date that is shown in the orange preview in my screenshots… basically none of the terms calculations seem to work as intended for me.
Also, when marking an invoice as "sent", I get the "PAID" sticker, but the invoice is indeed not paid as no payment gets created…


Any help with these issues would be appreciated please, thanks in advance!