Just wondering what these entries showing $0.00 under the history tab for an invoice refer to?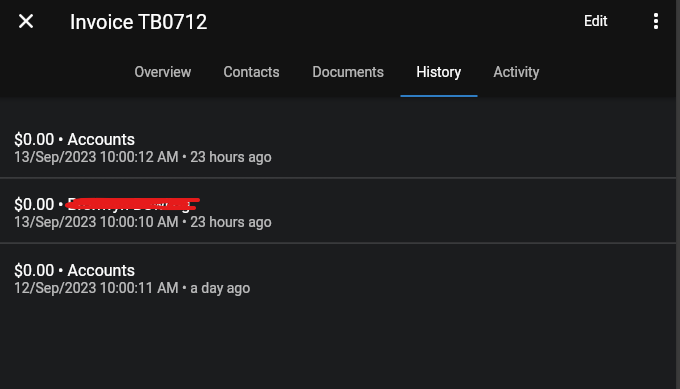 Hi,
Was the invoice created for $0 and then adjusted? It would cause these history records to appear.
No, these invoices were created and have sat there for a while.
Every invoice seems to have at least one $0.00 entry with at least the admin portal users name and some with the clients name.
For example, this invoice was created for $172.98, then there is an entry for the client which shows $0.00.


@david do you have any suggestions?
If the invoice was created in a draft state and saved, then the balance would be $0. This would increment to the invoice balance when marked as sent / emailed